Check out Jenn, Nikki, Lindsay, and Alyssa's top 2015 reads by list and covers!!
My 4- 5 Star reads of 2015- starting from the top of the list with: December 2015 on down to January 2015.
1. Big Rock - Lauren Blakely
2. Preacher (Rapid City Stories #1) - Dahlia West
3. Talon (Ashes & Embers #4) - Carian Cole
4. Play Nice (The Devil's Share #1)- L.P Maxa
5. Taming Crow (Hells Saints Motorcycle Club #3)- Paula Marinaro
6. Ghost (Evil Dead MC #5)- Nicole James
7. Shades (Evil Dead MC #3)- Nicole James
8. The Healer (Boardeand Brides #1)- Allison Butler
9. Dropping Gloves (Portland Storm #7)- Catherine Gayle
10. Taking a Shot (Portland Storm #2.5)- Catherine Gayle
11. Breakaway (Portland Storm #1)- Catherine Gayle
12. Hold On (The 'Burg #6)- Kristen Ashley
13. Making the Cut (Sons of Templar MC #1)-Anne Malcom
14. Beautiful Outlaw (Savage Outlaws MC #1)- Emily Minton
15. The CEO Buys In (Wager of Hearts #1)- Nancy Herkness
16. Property of - C.P. Smith
17. Flawed Heart (House of Obsidian #1)- Bella Jewel
18. Chasing Claire (Hells Saints Motorcycle Club #2)- Paula Marinaro
19. And Then Forever (Fortune's Island #1)- Shirley Jump
20. It Had To Be Him (It Had To Be #1)- Tamra Baumann
21. Seducing Simon - Maya Banks
22. The Top of the World - Kella Gaynor
23. The Fighter's Block II: Cole (The Fighter's Block #2)- Hadley Quinn
24. Becoming Noah Baxter (Marked #2)- J.M. Sevilla
25. My Shifter Stepbrother: Running Scared (Book Six)- Xander Strong
26. By Any Other Name (Forbidden #1)- J.M. Darhower
27. His Fair Lady - Kathleen Kirkwood
28. Highland Surrender - Tracy Brogan
29. Just Let Me Love You (Judge Me Not #3) - S.R. Grey
30. What a Lady Requires (The Eton Boys Trilogy #3)- Ashlyn Macnamara
1. The Guardians of the Realms series' books #5, #6, & #7 by Setta Jay
2. Pucked (Pucked #1) by Helena Hunting
3. Silver Bastard (Silver Valley #1) by Joanna Wylde
4. The Deal (Off-Campus #1) by Elle Kennedy
5. Risking it All (Crossing the Line #1) by Tessa Bailey
6. Framed by C.P. Smith
8. Three Wishes by Kristen Ashley
9. Ride Steady (Chaos #3) by Kristen Ashley
10. Beneath This Mask (Beneath #1) by Meghan March
11. What I Didn't Say by Keary Taylor
12. Roommates by Erin Leigh and Tara Brown
13. Passing His Guard (Against the Cage #2) b y Melynda Price
14. Hold On (The "Burg #6) by Kristen Ashley
15. Magdalene Series by Kristen Ashley
Ok, so yes, I cheated a little. But I can never narrow it down! :P
*THESE ARE IN NO REAL ORDER OF FAVORITE. I was going backward through the books I've read this year and added them to the list as I came to them*
1. Big Rock by Lauren Blakely
(ok, technically, this doesn't come out until 2016 but I had an arc and therefore read it in 2015 and it was AWESOME!!!)
2. Oblivion (Lux #1.5) by Jennifer L. Armentrout
(Yes, it's technically books 1-3 of the Lux series but in Daemon's POV...and I love Daemon so this was beyond awesome!!!)
3. The Consequence of Loving Colton (Consequence #1) by Rachel Van Dyken
(This one had me laughing out loud and I couldn't put it down)
4. Mechanic by Alexa Riley
(This was exactly what the blurb promised...hot, hot, HOT!!!)
5. Tessa Ever After (Reluctant Heroes #2) by Brighton Walsh
(I found this book by accident on a blog that was having a contest for the hottest scenes...it made it to the finals and onto my kindle! I didn't regret it for a moment!)
6. Bender (The Core Four #1) by Stacy Borel
(I freely admit that the first thing to draw me to this book was the cover....and I even bought a paperback copy of this specifically because a) it was hot and b) I was able to get it signed at the Cleveland Author Event...thankfully, it lived up to the hotness and I can't wait to read more from the author!)
7. Framed by C.P. Smith
(yes, her books are typically "insta-love" and those don't always work for me, but with each book, C.P. Smith gets better at it. And this one was pure perfection. Not only did they instantly fall for each other when they were in high school, the attraction carried over the years.)
8. Wingman [Woman] by Bella Jewel
(I loved the friendship that developed between them and how they fell for each other)
9. Insider (Exodus End #1) by Olivia Cunning
(I've been dying to read about Dare and Exodus End so finally getting this series was a dream come true!)
10. Cannon (A Step Brother Romance #3) and Prick (A Step Brother Romance #1) by Sabrina Paige
(Sabrina Paige is the master when it comes to stepbrother romances. Prick and Cannon are two of the best that I've ever read.)
11. The Friend Zone (Game On #3) by Kristen Callihan
(I loved the friendship between Gray and Ivy and how once they were together, they were TOGETHER.)
12. Sincerely, Carter (Sincerely Carter #1) by Whitney Garcia Williams
(As you can probably tell, I have a thing for friends-to-lover stories...this one was definitely one of the best I've read! I loved how the characters have known each other since childhood and how you see their relationship grow.)
13. No One Like You (Barefoot William #4) by Kate Angell
(I'm a HUGE fan of her Richmond Rogues series and was beyond sad to see it end. This was my first post-RR book by the author and I found I'd missed her world and also found that she's set this series in the same world as the Richmond Rogues, and that made this reader beyond happy!)
14. Kulti by Mariana Zapata
(I read this back in March and it's STILL on my mind. It's probably one of the best books I've ever read!)
15. Vincent (Made Men #2) by Sarah Brianne
(Did you really think that I would leave a Sarah Brianne novel off my list?! If you did, you're either crazy or you've been drinking too much bubbly on NYE. While Vincent didn't make me switch my love and loyalty from Nero, he gave Nero a run for his money and comes as a very close second. I really wish she would write faster!!!)
16. The Deal (Off-Campus #1) by Elle Kennedy
(Have I said yet that I love friends-to-lovers stories? Well, I do. I've read a few Elle Kennedy books and this is my favorite. I loved the deal Garrett and Hannah's deal and how they came to fall for each other.)
17. Amour Amour by Krista & Becca Ritchie
(Alyssa begged me for months to finally read this book...I didn't believe I'd love a book about the circus but I was proven wrong. I couldn't put this down and I still think about it almost a year later.)
18. Soaring (Magdalene #2) by Kristen Ashley
(Yes, it surprises me too that a KA book fell on my list. But this one totally worked for me. I read it in one sitting and all KA fans know that that is an amazing feat considering her books are a billion pages long!)
19. Bringing Home the Bad Boy (Second Chance #1) by Jessica Lemmon
(My first Jessica Lemmon book and OMG it was perfection! I fell in love with Evan and haven't looked back since! He ranks up there with Nero for being the perfect guy!)
20. Pucked (Pucked #1) by Helena Hunting
(It's hot, it's awkward and it was funny! Plus, it has hot hockey players!)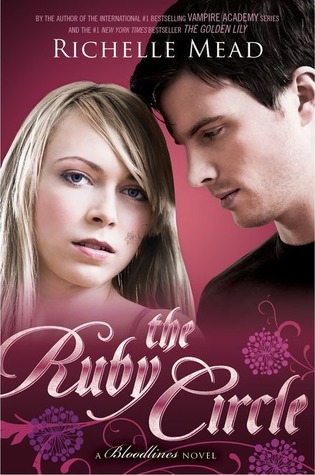 Yes, I cheated too. But let's be real...I read over 200 books this year and there was no way I could stick to our self-imposed rule of 15 favorite books!
Alyssa is not known for her prolific reading. It takes a lot for her to really love a book. Consequently, she had the reverse problem compared to Jenn, Lindsay and Nikki...
1. Fifty Shades of Grey (Fifty Shades #1) by E.L. James
2. Fifty Shades Darker (Fifty Shades #2) by E.L. James
3. Fifty Shades Freed (Fifty Shades #3) by E.L. James
4. Breaking Him (Love is War #1) by R.K. Lilley
5. Long Way Down (Calloway Sisters #4) by Krista & Becca Ritchie
6. Tampa by Alissa Nutting
7. Bad Romeo (Starcrossed #1) by Leisa Rayven
8. Broken Juliet (Starcrossed #2) by Leisa Rayven