Title: Bad Boss
An Irresistible Series Standalone
Genre: Romantic Comedy/Contemporary Romance
Release Date: July 14
, 2017
He was definitely not supposed to become my boss.
I had always been the good girl – the workaholic with every second of her life mapped out to a tee.
Then I got trapped in an elevator with Julian Hoult.
He was… irresistible. Sophisticated sex in a crisp white shirt. His voice alone dropped me straight to my knees. What was I supposed to do?


I can tell you what was I definitely not supposed to do.
I was not supposed to run into him ever again. I was not supposed to be desperately unemployed, and I was definitely not supposed to accept his dirty little job offer.
As CEO of the Hoult Media empire, Julian will stop at nothing to get what he wants. So for his next venture with Manhattan's most lecherous billionaires, he's hired me to play the role of bait. And while my official title is that of Executive Assistant, my actual job requires low tops, tight skirts and flaunting everything I've got till his clients are easy to bend – till they can barely think for themselves anymore.
It's sleazy and wrong. Against everything I've worked for. But with Julian as my audience, I can't help but enjoy every second. Thanks to him, I'm embracing the bad, and I swear…
I've never in my life felt this damned good.
99c for a limited time
Free in Kindle Unlimited
I completely loved this book. It's as simple as that. I saved it to read on my day off, knowing I'd need uninterrupted reading time but I spent so much time teasing my bff with little teasers from it that I didn't finish it on my day off. And then it came to the point that I was dragging it out, and prolonging the reading of it because I didn't want it to end.
This author has a way about setting up the first meeting between characters. I was laughing (and embarrassed) for Sara. I can't imagine saying those things in front of the hottest guy I've ever seen. And with my luck, it wouldn't have gone the way it did for her.
I loved watching Julian and Sara fall for each other. I loved seeing him pushed to his breaking point, to where he couldn't stay away from her. And the author absolutely made my heart hurt for the characters as things were revealed about their past.
As I've come to expect from this book was super hot. I'm talking, melting my kindle hot.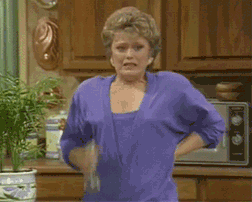 I have to admire Sara for quitting a job she hated, one where they took advantage of her and decided to live it up for one night before freaking out about being out of work. Heck, I like my job but if quitting would mean finding a guy like Julian…SIGN ME UP!!!!
This book is definitely a must read!!!
Stella Rhys is an author of contemporary romance and can't help but write it hot, steamy and borderline filthy (just kidding, it's just flat-out filthy). Writing aside, she lives for coffee, the Knicks, the Yankees and cooking recipes way out of her league. She was born and raised in New York and now lives there with her husband and charmingly entitled fur babies.
GOODREADS
TWITTER