Book Description:
Ember Walsh was always the quiet one, enjoying a book and a glass of wine over the noise and crowds of a club, but when her best friend asks her to come out and meet the boy she likes Ember's world is turned upside down. He appears like a mythical avenging angel, inked, gorgeous and completely out of her league but one look and Ember no longer wants the quiet, she wants him.
Trace Montgomery has buried his damaged past with women and fighting until one day he meets an angel and suddenly he wants more, he wants her. For her, he's determined to overcome his demons but will the dark secret that links their pasts bring them closer or will it tear them apart.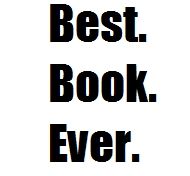 Ok first let me just say that I have read
A LOT
of books in my time and out of every. single. one. I seriously cannot think of another leading lady that I absolutely love more than I do Ember Walsh. (There are a few that come close) She is the most awesomely written female lead ever. Strong, independent, emotional, sweet, loving, giving
does not put up with SHIT!
. And trust me, as much as I completely loved Trace at the end of this book, he gave her
a lot
of shit throughout that other heroines would not have been able to deal with! I was literally blown away by this book. It'd been on my TBR for a while and my buddy read pal Lindsay decided this should be our next book, which I readily agreed to. However, it was not at all what I expected. I honestly can't even say what I did expect, but I am so glad I finally got to this book. It was amazing. A few typos here and there but other than that it was flawless! I'm not even kidding. Beautifully Damaged is definitely one of those books that stays with you long after you've put it down and moved on to other books. I stayed up til 6:30 in the morning just to finish this book! It made me want to cry, laugh, jump up and down (which I actually did a few times), scream,
hit something
and most of all, it made me fall in love with every single aspect of it! I had planned on doing a review of gifs to express how much I loved this but the words are just pouring out so I'll add a few but that's all. I cannot recommend this enough! L.A. Fiore, you have a new fan and I cannot wait to see what you come up with next! (Please let there be books for Lucien, Rafe, and maybe even Luke!!!) :D:D:D
Here are a few gifs that come to mind:(I'm adding the spoiler tag since there ended up being more than a few...)
Lena: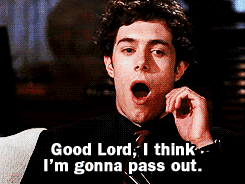 In the end I was doing this: