Hey ya'll! Ok so anyone who follows us knows I'm the big perv of this dynamic duo ;) For my post today, I'll be showcasing some of my favorite book covers that feature some serious hotness! I've been reading for many many years, but something you might not know is that I only starting reading romance about 5 years ago. Crazy right?! I know :D And let me tell you, when I get on a kick, I go all out. I have done copious amounts of research in the name of finding the best and hottest romance books out there. And I've done pretty well too, if I do say so myself! And with the majority of romance books comes hot covers. One thing I have learned is not to judge a book by its cover though. And sadly, I've learned that lesson the hard way. There have been books with crappy covers that turned out to be some of my most favorites that I often reread. On the flip side, I've found some smokin' hot covers that let me down hard. So I have a question for you...
What are your favorite hot covers that actually had hotness on the inside as well?
And now for the good stuff ;) Here's several of my most favorite books that have hotness on the inside, as well as the outside!
(Click the covers for links to Goodreads)
In the top running, the Play by Play series by Jaci Burton: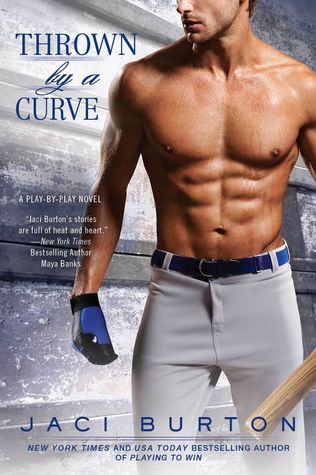 Pretty hot right! It'll be hard to follow those up but I endeavor to do my best ;)
And one four more just because it's one four of my top favorite books by one two of my top favorite authors!
All of these are 5 star books I have read (except the bottom four Jaci Burton's. They are on my bookshelf but I haven't gotten to them yet) I highly recommend them all! And if you guys have more rec's for me, please please list them in the comments! :D I'm always on the look out for more!
Hope you enjoyed this weeks Sunday Spotlight! xx
Stay tuned for my next post when I'll discuss hot covers with no hotness inside.