Ex Games by Stella Rhys
My rating: 5 of 5 stars
Book Description:
What's ice-cold but hotter than hell? Rebounding with your ex's older brother, of course.
A perfect storm led me to this place. Ghosted by my fiancé, I was suddenly broke, heartbroken and facing eviction. Enter Mason Leo, the six feet and two inches of pure muscle and arrogance I've hated with a passion since the day we met. The man is cocky, womanizing and ruinously gorgeous.
Worse than that, he's my ex's brother. And for the next two weeks, he gets to do with me as he pleases.
I'll explain.
With both our exes – wait for it – set to
marry
each other in St. Lucia, I've agreed to let Mason pay my debts so long as I play his date. My only job is to keep my clothes on while I get my closure. Because as much as I hate Mason Leo, the man is a walking sex god. And in the name of revenge, he gets to take me out, show me off – dress, touch and kiss me with those wicked lips. It's all for show, but every night in paradise with him brings more drinks, more drama and another temptation, so no matter what I do, I can't stop reminding myself this:
There's absolutely no good to come from f*cking my ex's brother.
No matter how good it'll feel.
**EX GAMES is a sexy, full-length standalone with a HEA**
Holy hell…this author…this book!!!
I'm seriously in love with her work. Her books are an instant must read.
I honestly don't know where to begin with this review about this book. I'm just speechless.
There was never any doubt in my mind that this would be a great book. I mean, did you read that blurb!? I was literally hooked from page 1. I was in the midst of a wicked book funk, nothing was looking good to me and so I decided to give this a shot and holy hell, it was perfection in written form.
I loved Taylor and Mason. I loved everything about them. I loved their deal, their bantering, their early animosity and their sexual chemistry/tension. It was all just perfection. I was constantly highlighting passages that I wanted to use as quotes for my review, but there were just so many, that I could quite literally quote the whole book.
I loved seeing Taylor fall for Mason, and realize that he wasn't the jerk that she'd always thought him to be. And that chemistry….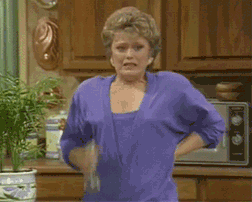 Every moment they had together, I loved. They had me laughing one moment and swooning the next. I wish I had my own Mason. He's definitely been added to the book boyfriend list and the "I wish he were real" list.
I'm both kind of torn on this next part. On one hand, I wish I'd had Mason's POV. I would have loved to see his reactions to Taylor and what was really going through his mind. But on the other hand…it was fun seeing things through Taylor's eyes and wondering if he felt more than he was letting on and seeing her realize that his feelings were real.
I have to say, that I seriously hated Aaron. Taylor was definitely better off without him. He never deserved her and she didn't deserve all the crap and hurt he put her through. I do wish that he had some kind of comeuppance dished upon him. I hope he's extremely miserable with Eva and that they make each other miserable and that they never have a moment of happiness. (I was going to wish they'd push each other off a cliff, but that wouldn't make either of them miserable)… I also kind of wish there was an epilogue for the book, with Mason's mom, so we could see Mason and Taylor with her, or even a scene from the future, seeing them happy with kids or something. Just a little bit of a peek into their future. But even with those wishes, this book was perfection.