Ok, I know this isn't book related but I had to make a post about it....
Today is my partner in crime's BIRTHDAY!!!!!!!!!
So that means we need to celebrate her!
And in honor of her birthday, I made her a special cake!
And if you notice, it's our blog colors too...blue and pink! ;)
And as a special birthday treat, I've hired her some entertainment!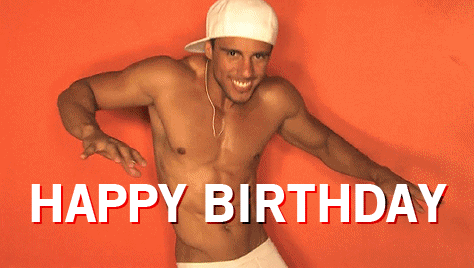 So let's hope that she enjoys this moves and will